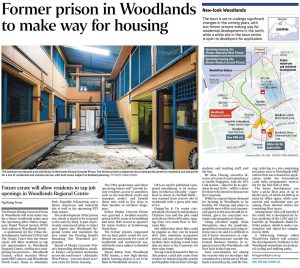 It is good to see that the former Khalsa Crescent Prison in Woodlands will be redeveloped into a future residential estate.
This development is expected to yield around 500 to 600 units, ranging from 2room flexi to 5room hdb flats.
This new estate will provide future residents with access to amenities such as the waterfront, parks, and transport nodes, as well as possible new job openings in Woodlands Regional Centre.
The residential segment in Singapore has always been in high demand, and this development is no exception.
There is existing already strong rental demand for flats in Woodlands coming from workers in nearby industrial parks, as well as Malaysian workers seeking rental units closer to the Causeway.
The upcoming Rapid Transit System (RTS) Link station in Woodlands North will also be a draw for Singaporeans who intend to shop across the Causeway.
The commercial segment in this area has not been faring as well in recent times. I think it will take a longer time before the Woodlands Regional Centre can see high demand for office space.